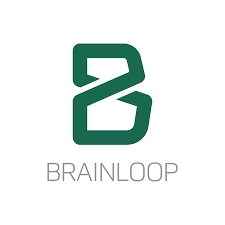 Pricing:
Homepage:
Rating:
Company Profile
Founded in 2000 the company works hard to offer speed and flexibility to their customers. In a competitive working environment Brainloop tries to be a secure cloud-based solution for companies to store and share their most important documents while securing that their users never lose the control or track of their files.
Brainloop offers four different application possibilities depending on the wishes of the customers. You can choose the Brainloop Boardroom for secure communication between workers and their bosses. Brainloop Dealroom is suitable for interns and externs, who want to perform M&A, Due Diligence or any other transaction form. The CollaborationRoom supports interns and externs with a secure sharing and communication platform. The last possibility is the Brainloop MyRoom, solely for file sharing, syncing and storing.
Although a free trail is possible, it is not clearly stated how long this trial is lasting and what kind of data room you are able to test for free. Besides that Brainloop has a wide training option: you can learn about the right usage of their data room via Live Web, Documentation, Web Seminars and in Person. Support options are 24/7.
---
Features of Brainloop virtual Dataroom:
Document Security
128-256-Bit SSL Encryption
Data Backup
Time limit for access
Dynamic Watermarks
On Save/On Open Encryption
Access Security
128-256-Bit SSL Encryption
Data Backup
Time limit for access
Dynamic Watermarks
On Save/On Open Encryption
User Interface
Bulk Uploads
Easy to use with no knowledge of IT
Drag and Drop Files
Full Text Search
Q&A Section
Microsoft Office Integration
Windows Explorer Integration
In Document Linking and Commenting
Access
Mobile Device Interface
Multi-Language Support
No Software Required
Access to information on iPad, iPhone, Windows and Android tablets
Audit & Reporting
Audit Logs
Automatic Audit Reports
Document Version Control
Document editing on files