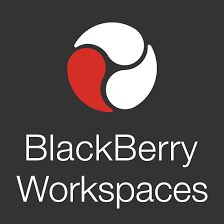 Pricing:
Homepage:
Rating:
Company Profile
Formerly known as WatchDox, the company was acquired 2015 by BlackBerry. The company was leading in the field of secure file sharing and synchronisation platform. Nowadays all offers are known under the name of BlackBerry Workspaces.
With Workspaces you are able to access your account through all advices and even through an app. A secure collaboration is ensured as it offers 256-bit file encryption. Moreover their data room has access controls to ensure that only authorized users can see and work with your files—even outside of your network. Furthermore they have additional protection rules, which means that you can control what users can do with your files: save, edit, copy or print.
Especially for Windows you can use a plugin in your Outlook Exchange program. That way you can assign documents without having to open another site or application.
As most virtual data rooms BlackBerry Workspaces also offers a free trial up to 30 days. In this trial you are able to test their offer with the standard package that includ all the features listed below. The training for the data room can be online, through Web Seminars, Videos or documents.
---
Features of BlackBerry Workspaces (WatchDox) virtual Dataroom:
Document Security
Dynamic Watermarks
Virus Scanning
File encryption at rest, in transit and in use
FIPS 140-2 validated cryptographic library and 256-bit AES encryption
Access Security
Dynamic Watermarks
Virus Scanning
File encryption at rest, in transit and in use
FIPS 140-2 validated cryptographic library and 256-bit AES encryption
User Interface
Full-featured File Synchronization and Sharing
Plugin for Microsoft Outlook
Secure online web viewer
Mobile Device Interface
Integrated annotation sharing tools and mobile editor
Access
Dedicated Clients for Windows, macOS, Android, iOS and BlackBerry 10
Audit & Reporting
Granular tracking of file activities