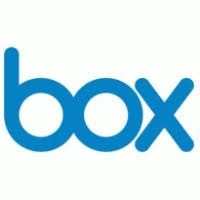 Pricing:
Homepage:
Rating:
Company Profile
Box is a company that started out in 2005 and since then managed to win over more than 41 million users. They offer a wide variety of services and options when using their data room: from sharing files on mobile devices to professional business processes. Overall their focus lies on data sharing. To satisfy the needs of their customers box.com offers multiple packages to choose from when buying a data room.
If you just want to secure your files and maybe share them, then you can use box.com for free. If you need it for business purposes you can choose from three different packages, depending on your needs. No matter what you choose, you can add additional safety measures e.g. a more in depth Support Service or a KeySafe that protects your content while keeping the usability.
box.com offers a free trial lasting 14 days. The training is carried out in person, through web seminars or live online. Depending on the chosen package you can contact support in their business hours,  online or through live help 24 hours a day.
The features listed below are taken from the Starter package, more features can be found when purchasing the other packages. Nonetheless all packages request a minimum of 3 users.
---
Features of Box virtual Dataroom:
Document Security
File versioning
SSL and at-rest encryption
Data Backup
100 GB secure storage
2 GB file upload
Access Security
File versioning
SSL and at-rest encryption
Data Backup
100 GB secure storage
2 GB file upload
User Interface
Bulk Uploads
Drag and Drop Files
In Document Linking
Microsoft Office Integration
Scroll-Through Viewer
Access
iPad Application
Mobile Device Interface
Multi-Language Support
Audit & Reporting
Notifications
Document Version Control
Box API access: 25k actions per month
Standard business support