The 'Four Asian Tigers'. This is the term given to the four dominant countries (Hong Kong, Taiwan, South Korea and Singapore) in all of Asia and most likely all over the world. Not only are their economies impressive, they are also fast-growing and consistent. One thing that stands out about them, however, is that they were not always the way they are. How did they come to be as successful as they are right now? What can we, the rest of the world, learn from the 4 Asian Tigers? This article answers these questions in an in-depth manner.
The Genesis of the four 'tigers'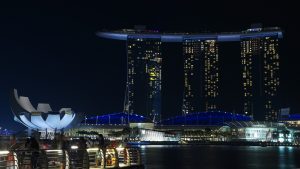 Their strong economies were shaken right after the World War and Korean War that took place between the years 1950 and 1953. The enormous advancements in the telecommunications and air travel brought about the opening up of the borders all over the world. This gave the 'tigers' the green light to heavily invest in industrialization, implement compulsory education for the children and youth and most importantly to build major industrial estates.
All of the four countries boasted, among others, developed trade economies and long-established ports. The young population became highly educated as well and the infrastructure developed exponentially. This was majorly due to the influence of the British in Singapore and Hong Kong, the Americans in South Korea and the Chinese in Taiwan.
These industrial achievements paved way for the exports of plastics, personal technology, and textiles. Their widespread success made their products and services in high demand, considering no other country was offering what they had to offer.
The 1997 financial crisis in Asia and the Global Financial Crisis in 2008 was barely enough to get rid of the four countries' economies. Their robust nature allowed them to withstand the harsh economic crisis.
Hong Kong's bold leap into the financial services and away from the export market was worthwhile. This bold move was due to the fact that their stock exchange, which was established in 1891, was thriving in an extraordinary way. Singapore, later on, followed suit. Today, Hong Kong and Singapore are the two most influential financial countries in the world. These were formerly known as two tiny countries that had no hopes of a financial future.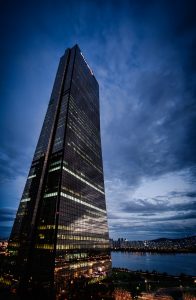 Meanwhile, the 80s and 90s tech boom was driven solely by South Korea and Taiwan. Their expertise and professionalism in the tech boom industry have given their cities, Seoul and Taipei, an upper hand in cutting-edge technology as well as electronics. The economic developments in these four countries took place at a surprisingly fast rate that most termed it as 'The Asian Miracle'. This only made their growth stronger and attracted, even more, partners and customers from different parts of the world.
If you happen to go through the IMF's list of the most stable and prosperous economies, rest assured you'll not miss these big names. Each country has worked hard in developing its own niche that has become highly successful and equally well-known.
A detailed look at the 4 Asian Tigers
1.South Korea
Regarded as one of the most advanced economies in Asia, South Korea wasn't always so. It was once a country that dealt with agriculture and suffered high dividends. Driving modern industries was a strategy that took place mostly during the 20th century. Sure enough, this worked out flawlessly for them. They managed to pay off their dividends through software development, robotics, and electronics. According to the World Bank's report, 1962 and 1995 were years whereby the growth of the country's GDP went up by 10% each year. This was highly successful considering it started off as a low-income country.
2.Taiwan
Taiwan is not recognized for its wealth, but rather its exponential growth. The investment China made in terms of development brought about an effective education system, state-of-the-art skyscrapers, and high speed trains. Taiwan has been able to benefit from this investment in plenty of ways. Foreign investment has made Taiwan's capital, Taipei, home to some of the most impressive headquarters. Foxconn is considered one of those headquarters, where Apple's products are manufactured. Taiwan had a mere $170 as its GDP per capital at the start of the 1960s. In 2015, it grew to more than double the initial GDP per capita: $22,469. This is definitely something to be proud of.
3.Singapore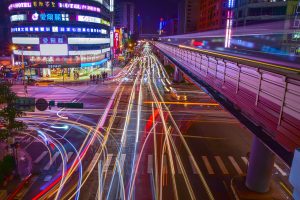 Singapore's reputation lies mainly on its strategic position in the South Eastern part of Asia as well as its impressive docks. It was able to know its influence as a trade hub and capitalized heavily on it. Its high growth economy has deep roots in the financial sector. Currently, it is one of the biggest currency exchange centers. Its high volumes of foreign investment is echoed by its diverse expat community which is simply incredible. Of all the four 'tigers', Singapore has the highest GDP and it may seem to stay that way a few years to come.
4.Hong Kong
Hong Kong holds the reputation for being the first country to have a successful economy of the Four Asian Tigers. Throughout the 1970s and 1980s, Hong Kong embarked on a city-wide construction of public housing, commuter train tracks, and skyscrapers. This was possible mostly due to its ability to attract numerous medium and large sized centers through its favorable tax incentives as well as affordable labor. This assisted the city' GDP to grow by 180 times between 1961 and 1997. This is evident by its supportive leadership, the absence of public debt and the strong regulations it has put in place.
Tips to take from the 4 Asian Tigers success stories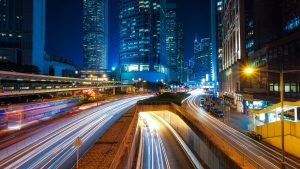 The Four Asian Tigers are a symbol of growth in the midst of hardship and development in the midst of calamity. They were able to withstand the harsh economic environments and come out victorious throughout their different ventures. This success can be attributed to its constant presence in the industrial arena right after the war. They took advantage of the urgent need of resources and managed to deliver at a point when civilization was needed the most. This has made them four of the world's richest countries so far. Their growth has not reached its limit.
China has also had a role to play as being a highly influential factor in all four countries. It has gone through a tremendous level of economic rebirth over the last fifty years or so. The 4 Asian Tigers have made the most of this through the investment in the Chinese capital. So far, they're at the top of their game. South Korea, Taiwan, Singapore and Hong Kong are at the moment at the top of the global economic rankings. Provided they maintain their good governance and creativity, we will not expect to see them dethroned anytime soon.
However, the one thing that helped them to stand out was their unique sense of leadership. The government in each of the four countries outlined strict rules that prioritized anti-corruption measures as well as strong regulation. Build up of capital and huge public debts have been avoided through smart and conservative economic plans. This enabled them to stay safe in the midst of a crisis, though they would still be affected on a rather superficial way. They were still able to recover almost as fast as the markets picked up their pace. This, as you can see, has served as the 'miracle' behind their successful growth.